About Us
We have established a passion for professionalism in service delivery with a passion for continuous improvements
Anchor Telecoms Nigeria Limited started out in 1998 as a telecommunication division of Anchor Business Systems Limited (est. 1988) focusing on Sales, installation and maintenance of telecom products from Sapura Holdings of Malaysia (telephones and PABX systems), Motorola and CODAN radio communication products via HF, UHF and VHF systems, Microwave links installations using systems from DMC, SpeedLAN, Breezecom, Iowave, LYNKS, Tsunami and Computer Networking i.e. Design, implementation and commissioning of LAN's, Wireless LAN's and WAN's.
With the introduction of GSM in Nigeria in 2001 and the continuous liberalization of the Telecommunications sector in Nigeria and Africa, Anchor Telecoms directed its focus on this growth area cumulating in it being registered as a Private Limited Liability company in January 2005.
Over the years Anchor Telecoms has garnered a resourceful, well trained and widely experienced team capable of providing a vast range of telecommunications solutions and services for the communications industry.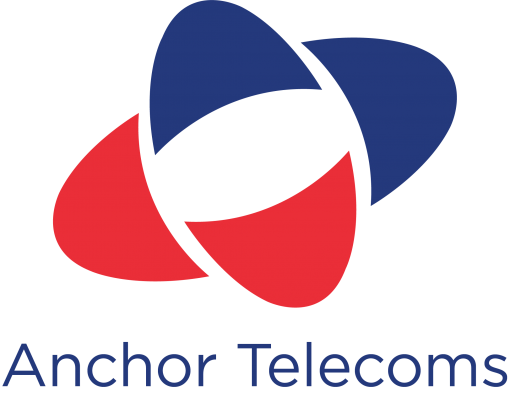 Anchor Telecoms has an established reputation for professionalism in service delivery with a passion for continuous improvements, allowing our clients to focus on their core business.
We provide products and services of the highest international standards partnering with renowned Telecommunication Operators and Original Equipment Manufacturers from around the world.
1. Solution Oriented
By working in tandem with our customers business needs, we are able to proffer uniquely cost effective solutions. We remain focused on the required approach to delivering these solutions ensuring that Project formulation and activities are tailored to meet customer business goals.
2. Result Oriented
We understand that meeting deadlines, accuracy in execution, and effective communications are the key elements for achieving customer satisfaction in our chosen sector of operation. We have a wide variety of expertise in telecommunication networks. Our teams are led by Engineers with proven track records who will assume ownership & responsibilities, set schedules and take control of projects for on-time completion.
3. Professionally Driven
We strive for excellence in every aspect of our business endeavours. Our teams are made up of experts in their various fields and we ensure through continuous training and improvement that we remain at the cutting edge of practical knowledge in our industry.
4. Service Pledge
Our customers are our partners; we will conscientiously work to help them achieve optimal service delivery. We pledge our unequalled services and support therefore customer satisfaction is the only measure of our performance.


5. Efficiency Guaranteed
We operate at peak performance by utilizing superior project management and supply chain management models that guarantee high quality, cost-effective and on-time professional service. Being solution oriented, we always solving problems encountered by our clients and aid them to effectively conduct their business activities.


6. Reliability Assured
In our years of operation, we have carved a niche for ourselves as a reliable one-stop solutions provider of Telecommunication Engineering Services. Our strenght is derived from our ability to provide end to end service.


Chief Sylva Emoekpere JP, Bsc. Econs, FNIMN, Chairman Anchor Telecoms
Chief Sylva A. Emoekpere is a graduate in Economics from the University of Lagos, a graduate and member of the Chartered Institute of Marketing, London, a fellow and Former President of the National Institute of Marketing of Nigeria, a former Senior Economist with the Central Bank of Nigeria, a former Deputy Managing Director of R.T. Briscoe (Nigeria) Plc and former Managing Director of Integrated Vegetable Oils & Products Limited, Badagry. At present Chief Emoekpere is the Chairman of Anchor Business Systems Limited, a marketing, training and management consulting outfit based in Lagos.
Lance Musa Elkama Msc. Legal Studies FCIS, FCA, ACIB, ACTI, ANIM, ACS
Lance Musa Elakama was the immediate past Assistant Director-General of the Nigerian Stock Exchange. He brings into Anchor Telecoms his diversified knowledge and experience base covering accounting, law, Secretary ship, finance, stock broking, banking and finance as well as his networks of social and business people. He holds a Masters Degree in Legal Studies from the Lagos State University, a fellow of the Chartered Institute of Secretaries and Administrators of London and the Institute of Chartered Accountants of Nigeria. He is also an associate of the following bodies Chartered Institute of Bankers, Chartered Institute of Taxation, Nigerian Institute of Management and Chartered Institute of Stockbrokers.
Tony Emoekpere Bsc. Electrical/Electronic Eng. PMP
Tony is a graduate in Electrical/Electronic Engineering from the Obafemi Awolowo University Ile-Ife, member of the International Institute of Electrical and Electronic Engineers and member of the Project Management Institute. He is an alumnus of the Lagos Business School after undergoing the Owner Manager Executive Program. Tony is also a certified Project Management Professional and certified Microsoft Professional. He has undergone numerous courses on GSM, Microwave, PDH & SDH technologies. He has also undergone product training for Ericsson Base Station Equipment and Multiplexers as well as Stratrex Microwave products.